What can you say really?
What do you expect from this team who have thus far had a lamentable June with no relief in sight?
A victory on Tuesday, owed in large part to mistakes by their opponent translates into a loss on Wednesday when the opponent makes no errors, this time a 6-4 loss to the pathetic O's.
A second victory in a row? Eeeeew? No, we don't want that!
The usual conundrum of inexplicable malaise were the chief suspects; poor hitting in key moments and a brief but important breakdown when it mattered.
You could also point out that
Beltran
and
Wright
were only 1 for 10 on the night which in most cases you can infer to mean the Mets were certain to lose.
With the bases loaded and one out in the 6th and the O's bullpen on the ropes resulted only in a lone run to tie the game you knew the chance had been lost, especially considering that lone run was due to a walk, not a key hit.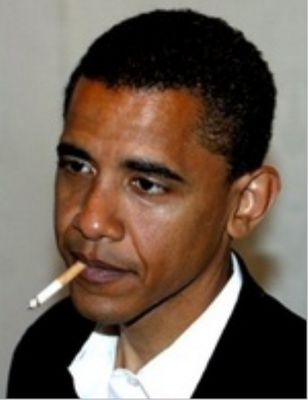 Even Obama's had enough
The Mets of course lived to regret that when
Pedro Feliciano
came in to give up a two-run homer to
Aubrey Huff
and bloooooow the game irrevocably in the 7th. Way to get those lefties out
Mr Specialisation
. Saved only from greater disaster by a miraculous little diving stop and shuffle pass by
Alex Cora
. After mocking the trade rumours for Mr Huff yesterday I see 2 hits and 3 RBIs. Still, he's more of a late-season-push sort of trade than a mid June trade and even then, only if you can get rid of some baggage rather than up and coming stars in the doing. Oops, forgot, the Mets don't have any up and coming stars in their Minor League system.
They said
David Wright
was hitting .361 with runners in scoring position yet in his first two opportunities last night, a K and a weak pop up. I think they've fiddled with the numbers somehow. In fact, his night at the plate as a whole was one to forget. 0 for 5 on the night.
Murph and Martinez Watch
Murph
had an rbi single in the 2nd wherein his stroke looked like the stroke of old. They failed to pitch him inside again in the 4th and again, he singled. He got a third single, this one up the middle, in the 6th. Of course in the 8th, with none out and Sheff on first, down by two runs, he manages only a useless fly out.
After striking out in his first at-bat,
FMart's
elevation on Wieter's first career homer just over the left field wall 366 feet away in the 2nd inning made me think momentarily it was the 40 year old Sheffield out there. He appeared to jump all of about a 1/10th of an inch above the ground to try and catch the homerun ball. In the 6th, his future is so bright he was pinch hit for by
Fernando Tatis
with one out and the bases loaded. Tatis, unfortunately, was no improvement and ground into an inning-ending double play.
That
Tim Redding
didn't allow the game to get out of hand early is hardly anything worthy of even cheap applause. I couldn't help but spitting out my disgust with only one out in the 6th. Why can't this tosser make himself more useful by at least eating a few bloody innings and rest the pen? 95 pitches later and his ERA is still a pathetic 6.27. Not to mention the fact he gives goatees a bad name. Shave it, muppet! You look like a displaced biker-wanna-be in a baseball uniform.
The only good news is the bad news of others: The Phillies were beaten senseless by the Blue Jays again meaning their lead remains stuck on three.