Pre Game Chatter
- Well, it's pissing down here in the UK per usual. Fortunately not in New York.
Admittedly, it was a dodgy proposition, having a couple
Cidre Breton
and staying up late without getting the requisite three hours nap before the 1 am wake up call to catch the beginning of this GAME SEVEN but if you're reading this, I must be writing it and thus, must have survived. It's only the day of work to follow that I will have to survive further and if the Mets win, I will survive it gladly with plans to do the auld lastminute.com business of getting to NYC for mid week. If they lose, well...there's always this ready-made noose to finish the plot...Just kidding of course, hahaha, he says manically.
Save us from ourselves...
****don't ask what's happened to innings one through four, the stories would be long and painful and the baseball police are not giving any secrets away...*****
Cardinals 5th
- lead off single from Belliard, Suppan perfectly bunts him into scoring position. Mets getting more than ever could have been expected from Perez. Cardinals, like Game 6, are having trouble with the high fastballs. Eckstein smacks it into the corner, just inches from Chavez's glove but it blows foul. And Eckstein gets hit to put two men on with Preston Wilson coming to the plate. Willie coming to the mound to have a little fire talk with Perez. Double play to get them out without seeing Pujols would almost be too much to expect?
High fastball
swing and miss. There they go, those Cards, missing that pitch again. Another swing and miss, strike 3! Is Perez going to see Pujols?
Looks that way. Multiple runners on base, Game 7, Pujols up, hmmmm. High fastballs to Pujols, up and above the strikezone. Fly to left not deep enough, Reyes makes the catch, whew! Perez finishes another inning, amazing!
Commerical break
- No real time for a break as I struggle to capture the lost innings leading up to now...and get the auld eyes and ears focused, but summing it up, the Mets got their lone run in the first inning from David Wright's RBI dump single after Suppan go the first two batters down but Beltran and Delgado got on.
The Cardinals tied it in the 2nd with a sacrifice bunt by Belliard and ever since then, both pitchers have shut down tense lineups.
Mets 5th
- Oliver Perez staying on to hit for himself. Who'd have thought Perez would still be in with the Mets having only snatched two hits and a lone run off of Suppan so far. Reyes 0 for 2 tonight wondering if he's been a little over anxious again. Easy fly out. Is he trying too hard to hit that homer that would make him the hero redux? Wilson and Edmonds collide with Wilson barely keeping the ball at the warning track off of Lo Duca's smash. Sound of crowd at Shea hampering communication. No yuppies sitting on their hands over there.
Commercial Break
- Still no time for commercials. Still rubbing sleep from the cidre'd eyes. Third inning saw Perez allow a lead off double by Eckstein (good job he hit him last inning then!) but then masterfully pitches out of trouble after intentionally walking Pujols, by getting Encarnacion to hit into a broken bat double play. No one has made any noise since and the Mets themselves have only had two hits.
Cardinals 6th
- 76 pitches for Perez so far. Is this guy amazing or what? Maybe the Perez has finally "rediscovered" himself, that self of two years ago the FOX chimps were so in love with festering about a few games ago. 92 pitches thrown in Game Four, just Monday night ago and he's still twisting these Cardinals into knots. Edmonds steps out of the box just as Perez going into his wind up. Shea fills with booos. And it's the first unintentional walk from Perez and this earns another chat from Willie on the mound. Maybe this is Willie's finest trait, managing these young pitchers, sometimes batter by batter, challenging them, having the words when he needs them. And this is how he's....Edmonds slams the ball and it's not looking good, not looking...
OHHHH! CHAVEZ steals a homer from Rolen and Edmonds is doubled off of first!
Holy sheeeeeeyit! Chavez leapt and reached high over left field wall to pluck a certain pair of runs from the Cardinals!!! WFAN calling it maybe the play of franchise history. Hysterics. Wow, sweet hyperbole...Man was that ever huge. Pitching and defence, baby. Christ I can't wait to see that on the video replay. Started his jump a few steps from the fence, leaping like superman. This might be the game. 3-4-5 batters will be up for Mets.
COMMERCIAL BREAK
: Sound familiar?
from the Archives
World Series, 1969, Game 3, Mets and Orioles tied at a game apiece. In the fourth inning, Orioles catcher Elrod Hendricks steps to the plate. He's a lefty swinger, so Tommie Agee, the Mets center fielder, shades him to right. Hendricks smacks one the opposite way, and Agee, with an impossible distance to cover, is off at the crack of the bat. Lunging back, he just gets the tip of his glove on the ball, and it's enough. Three outs. In the seventh, Agee would make another sensational grab. There were four future Hall of Famers playing that day, but the game belonged to a journeyman outfielder on a miracle team.
Mets 6th
- Ok, after all that excitement, this might be the spot to break Suppan and crush the Cardinals spirit for the game. Really, if they can score a pair here...Suppan isn't cooperating though, dribbler from Beltran. Delgado walks for the third straight time. Thinking Suppan is pitching vewwy, vewwy cowfully to the man with RBIs in his stride...David Wright has cashed in once already tonight and every at-bat in this Game Seven is now potentially, the at-bat to seal the NL Pennant.
Rolen throws an easy grounder into the stands!
15 feet over the head of Pujols! There goes that gold glove, baby! Two men on, one man out and La Russa intentionally walks Shawn Green for Valentin coming up. Time for another unsung hero to break open this game...Good thing Delgado is on third so he won't hold all the other runners up with his hefty pace. Dave Duncan out on the mound to have a little chat of strategy. It's
crazy talk
.
Valentin up. Tension mounting, man this is great! Can you imagine, five hours and thousands of miles away, the tension is still palatable. Aren't we all just waiting for the minute...Suppan asking Molina to go through the signs again, talking his sweet time and then Valentin fouls off another. The hero Chavez on deck...
Valetin steps out of the box and plays a cat and mouse game with Suppan. Swing and a miss strike three, Suppan has almost saved himself, has almost wriggled off the hook. But it's Chavez coming up, 4 for 25 and no RBIs in 33 post-season at-bats. Must be time by now.
Nope, high fly ball to center, inning over. Mets strand three important runs.
Commercial Break
- Cat and Mouse Game
Suppan and Valentin
Cardinals 7th - Perez, 6 innings, 4 hits and a run later, heroic and unexpected performance and all, is removed from the game for Chad Bradford. The Mets' bullpen have averaged 11 outs per game in the postseason. They only need 9 tonight.
Molina goes down without fan fare. Belliard coming up with Suppan on deck - pitch count at 88. Valentin gets Belliard, two down. Interesting statement about La Russa's bullpen that his starting pitcher, who might be good for only another inning or less, isn't interested in having one of this game-busting pinch hitters at the plate in the 7th with the game tied. Sure, Suppan has two homers this season but Steve Trachsel isn't pitching tonight so that's not relevant.
1-2-3 inning.
Commercial Break
:
Mets 7th
- Well it's the 7th inning stretch and this game is still too tight to call. Now the rain is coming down a little harder and Suppan asks the grounds crew to come out and work on the mound. Reminds me of the muppet grounds crew in St Louis taking a looooong break to fix first base two games ago. Nobody up in the Cards bullpen. Brave or stupid little man, that La Russa. Either that or faith in Suppan, stay with the hot hand. 1 run allowed in what, 15 innings pitched against the Mets? (well, 14...)
Michael Tucker pinch hitting.
Nada
Suppan 95 pitches, is this guy human?
Reyes 0 for 3 tonight. Second pitch swing bounces right to Pujols. What happened to getting on base, buddy? It seemed only a matter of concentration in Game 6. But let's give Suppan some credit. He's a bloody magician out there now that it isn't May when the Mets beat him 8-3. Lo Duca, another easy out, 1-2-3, Suppan cruising.
Commercial break
- Dare we go there? Oh hell, why not? Mister micromanager grates on my nerves and I still can't forget the sight of him wearing shades in the bloody dugout.
Say hello to Mr and Mrs La Russa.
Cardinals 8th
- Heilman stepping in from the pen. Eckstein is out easily. Scott Spiezio coming to pinch hit for Preston Wilson. Mr Hey, I've got a hideous blonde with sagging breasts tattoo'd to my bicep. 4 for 16 in this series against the Mets but a deadly, deadly hitter overall in the postseason. Imagine, La Russa doesn't pinch hit for his pitcher with nearly 90 pitches under his belt in the 7th but he pinch hits for Preston Wilson. La Russa hanging on to Suppan for dear life.
Streeeeek three! Spiezio fooled. There goes your pinch hitter. Two out, nobody on, Pujols to the plate. I reckon this is Mr Intentional Walk time...
Nope. Carefully pitched, no doubt but they are indeed pitching to him this time. Really, what's the bloody difference, pitching so carefully or just intentionally walking the bastid to get it over with. 3 and 0. There we go, final ball is intentional. Common sense prevails.
Juan Encarnacion coming up. His story: 0 for 3 tonight. Hitting .190 in this series. Delgado speaking with Heilman, probably begging him not to throw to first again, Pujols isn't going anywhere with those dodgy hammies. Up on your feet! 0-2 count...two outs...Heilman throws to first again. Keep focused on the plate, Mr Heilman
s'il vous plait
Fastball swung on and missed!
Commercial Break:
Bottom of the 8th, it's Inspiration Time: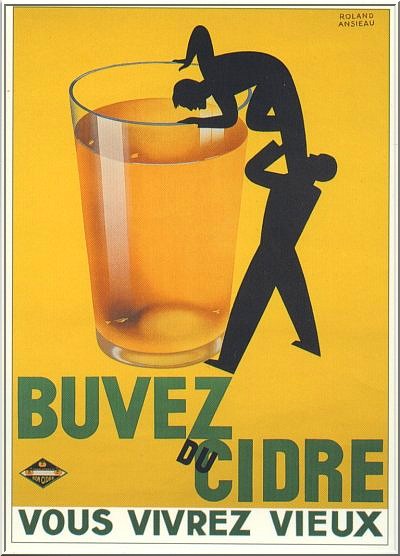 Hang on, wrong ad...
Bottom of the 8th, it's Inspiration Time!
Well, something like that...
Mets - Bottom of the 8th
- So Taguchi has come into the game to play for Preston Wilson instead of Spiezio. Suppan staying in though. La Russa will hang on to him until there's nothing left to hang on to. Meanwhile Wagner is warming up in the bullpen. I'm not sure that makes me happy just yet. Why not another inning of Heilman?
Beltran to the plate. This is the inning to really make it happen, meat of the order and all...Suppan at 103 pitches. At least La Russa has a pair warming up in the pen. Maybe he isn't going to stay with him into the long and dreaded night. Beltran draws a lead off walk!
Delgado coming to the plate. La Russa on his way to the mound and asking for the lefty, Randy Flores.
Bullpen Break:
La Russa letting the bullpen loose!
...Delgado up...lefty on lefty. Mano a mano. Cliché versus cliché.
Mets have only two hits in this game so far. Several pick off attempts, 2 and 2 the count, Delgado fouls it off and let's the bat out of his hands. Slippery bat in the rain or subtle warning, bwahhhaaa. Relatively quiet crowd at Shea now. Uncharacteristic or scared? Strike three, Delgado went around on a slider. One away.
David Wright to the plate. Righties kill Flores. He's got like a 9+ ERA against righties this season. I've looked it up now, 9.72 ERA against righties. But Wright's average against lefties was just over .200 in the second half of the season. Which came first, the chicken or the egg, the lefty's weakness against righties or the righty's weakness against lefties? Oh, it's confusing!
4:11 AM
. Ball three to David Wright. Season on the line for both teams in case we've forgotten...Swung on and missed! Two bloody strikeouts in a row for Flores.
Dave Duncan coming out to the mound with Shawn Green coming to the plate.
Remember that
Game Seven of the 1991 World Series
with the scoreless tie through nine? This feels like it, sort of except the Mets are playing this time and it was uh, still the 20th century...
Green grounds weakly to Pujols, side retired. Last frame, lads.
Commercial Break
Destiny Awaits:
Cardinals 9th
- Heilman staying in, thank christ for that. Forget the strategic imlications, I don't want to see Wagner out there just yet without a 10 run lead...
Swing and a miss, third strikeout for Heilman.
Rolen coming up for the first time since he wuz robbed by Chavez's game-saving catch.
Jyuuuuust inside, 94 mph, ball three. Where's that strike zone, Mr Ump, full count...
Rolen almost kills a few teammates in the dugout with a foul ball, yes! He's hit Jeff Weaver, another fouled pitch and then, a single for Rolen. Rolen waited out that change up from Heilman until the fastball finally came around.
Yadier Molina up. Tension high - fly ball to deep left,
Chavez back...it's gone...
No magic glove that time. Holy shit, lads, 3-1. Shea is stunned. Belliard grounds out to Reyes, who cares now...man, .216 hitter for the year that Molina was...
Now time to consider who's coming up for Mets' last gasp in the 9th...
Pinch hitter for Flores, John Rodriguez. That's right, who cares. Shea is silent nights.
Mets will have bottom third of batting order up. Ugh. No hits for the Mets since the first inning.
Are they due or doomed?
Side retired, golf claps. Three outs to save the season.
Commerical break
- Due or Doomed?
METS BOTTOM OF THE NINTH, DOWN 3-1, LAST GASPS
Well, here it is lads. The ENTIRE BLOODY SEASON down to three outs and what the bottom third of the order can do to save the Mets once more. Improbable? Yes, of course. Impossible? Not in this season of impossible dreams so far.
Cardinals closer Adam Wainwright on the mound.
Valentin up. Maybe his last at-bat as a Met. Last at-bat for 2006 if he doesn't do the business.
Full count. This is going to be excruciating.
Bloop single drops in for a base hit! Tying run to the plate.
Endy Chavez up to the plate. 103 wins so far this season. Chavez needs to keep the ball out of the air.
Is Wainwright getting a little nervous. LOUD
Let's Go Mets
chants. I keep hearing Wainwright's postgame giddiness after he closed out Game Five for the Cards.
this is what it's all about
, he said. We'll see.
Chavez lines it into the outfield, base hit! Holy shit!
Cliff Floyd coming to the plate to pinch hit? Called back to dugout and then send back out. Pinch bunt here?
Mound conference with Dave Duncan. WFAN saying usually after a mound chat the next pitch is a fastball...
My guts are churning, I can't imagine what Wainwright is feeling like, or Floyd for that matter. Fastball was right, but swung on and missed.
C'mon, just bunt the runners over for the top of the order, no?
Called strike two. Can't let Wainwright get back into this, keep the pressure on. Wonder what Floyd's timing is like after such a long lay off. Why isn't he bunting?
Molina throws to first to try and pick off Chavez, almost sent it wild!
Whew. Wainnwright steps off the rubber, Floyd steps out of the box.
2-2 pitch, popped foul.
Curveball, strike three. Was that Floyd's last at-bat for the Mets?
Jose Reyes coming up. Please just don't swing at the first fucking pitch, Jose.
High ball one. Thank you Jose. Patience is thy name.
Curve ball in for strike one.
Fastball fouled off. One and two. Another curve, this one fouled off.
Curve ball lined into centerfield, Edmonds catches it. Pffft. Two away, Mets down to their last out.
It's ALL up to Lo Duca to save the season.
First pitch, fast ball 1-0. Beltran on deck. Lo Duca calls time.
Slider, called strike, a high strike.
Crowd has settled. Slider low outside, ball two.
Lo Duca taps some dirt out of his spikes.
Will Beltran have a chance to bat?
Fastball high, ball three. Guess he'll be taking all the way on this one. Lo Duca goes for another little walk out of the batter's box.
Whew, man.
OUTSIDE BALL FOUR!
BASES LOADED FOR CARLOS BELTRAN
Oh sweet bloody hell, this is exactly where the season should be, win or lose, in Carlos Beltran's hands. Bet Wainwright didn't want to do that.
Let's Go Mets chants wafting through Shea.
Bases loaded two outs, bottom of the 9th, Mets superstar at the plate. Can it get any sweeter than this opportunity? The opportunity of a lifetime for Beltran.
Fastball strike one.
Curve ball fouled off, two strikes.
Here it comes...curveball, strike three.
SEASON OVER.
pffffffffft.
Glad I'm not seeing the mob scene on the pitcher's mound.
Well, you can't complain about the conclusion's possibilities. It was right there for us but Carlos Beltran goes down on three pitches to end the season.
Adios, 2006.