1:36
- Damn another late wakeup - missed the top half of the first with the Mets threatening, two hits - rushing about trying to get all the crap up on screen (including this new "enhanced" MLB Gameday which I haven't had a chance to look at yet,) and rubbing the sleep out of my eyes.
It's a commerical (naturally) and there's time to see that both Delgado and Wright failed to deliver with Reyes and Beltran on base...pity. Jumping on Weaver early could've killed the Kardinal spirit in Game Five and save us all alot of unnecessary nerve-fraying.
St Louis First
- Wonder if 13 consecutive shutout innings is unlucky, if Glavine shouldn't have pitched an extra shutout inning or given up a run in his last outing...
Eckstein gets his first hit off of Glavine. With Pujols coming up, time to observe that in St Louieee, they're busy
bashing Pujols
and likening him to Barry Bonds. Wow. One so-so series to date and they're ready to pillory the bastid.
For some odd reason, Pujols has once again turned the NLCS into a joyless pursuit of excellence rather than an extraordinary opportunity to display his singular greatness, and I just don't get it.

He comes to the ballpark every day and treats people with a needless surly demeanor.

Instead of seizing on the chance to step onto baseball's big postseason stage and impress the nation's baseball press with his athletic brilliance, he instead has made quite the impression in the worst kind of way.

"Get out of my freakin' locker — you people are a pain in the (butt), you know that?" he snarled last week inside the crowded Shea Stadium visitors' clubhouse after Game 1 was rained out.
Pujols goes after the first pitch and after all that hoo-haa about Glavine and Pujols, nada. A few pitches later, Eckstein steals second to get into scoring position for Encarnacion who breaks his bat hitting it back to Glavine, inning over.
Mets 2nd
- Chavez, hitting 2 for 19, delivers a two out double - clutch if only so Glavine isn't leading off the 3rd next inning. Glavine does the usual - I notice already the yuppy crowd seems a little louder - maybe they're holding the microphones down closer to the seats for this game or perhaps the PA System is playing recorded cheers from like 1980...
Commercial Break
- This Gameday thing on mlb.com is stupid. A few cheap graphics, less information than the regular one. Tells me what the bloody degree of arc is or whatever. Rubbish. And because I'm sick of hearing the same WFAN commercials, I'm going to poke over and listen to what the enemy is saying for an inning or two -
KTRS
broadcast - my guess will be a pair of Midwest muppets will be even less exciting than the WFAN commercials.
Cardinals 2nd
- Rolen leads off with a hit the drunk slurring his broadcast barely registers. The drunk slurring his broadcast is Mike Shannon and, reading his little website bio off the station,
"During the 1964 Series opener vs. New York, Shannon hit a game-tying, two-run homer off Whitey Ford as St. Louis went on to defeat the Yankees in seven games"
I dunno what he's been up to in the interim (binge drinking and chain smoking?) but his articulation and cadence is like a drunk Ralph Kiner and his voice sounds like as he's gargling phlegm as he speaks. You'd have to be on heavy sedatives to get through this broadcast, ugh. Looks like it's back to the WFAN, you're not going to learn anything listening to this except why the midwest is about two decades behind New York culturally.
Strike 'em out, throw 'em out! Inning over.
Commercial Break
Mike Shannon's heavy sedatives...
Mets 3rd
- Reyes up...I'm hating Howie Rose and Gary Cohen less after that dose of Mike Shannon...Beltran 11 homers in 19 postseason game. Weaver is up in the zone but finding a rhythm. Do I miss idiot chatter of Joe Schmuck and Tim McSnore on FOX? Nyet. Crowd is on their feet for a two strike pitch - did someone drop a few bennies in the Evian at Busch?
Commercial break
Cardinals 3rd
- Molina up, 6 for 13 in NLCS, but goes down quickly. Weaver hit .133 during regular season. This game is going down like Game One, pretty fast and pretty efficient...Cohen and Rose chatting about the NL Cy Young award and then start goofing on Trevor Hoffman for blowing the save in the All Star game and costing the NL homefield advantage.
All-Time Saves Leader
indeed. Cards down in order.
Commercial: Seems like I'm spending more time during commercial than I am listening to innings the pitchers are working through so efficiently. Intellectual stimulation instead of Pete King for Congress commercials...A little
St Louis history
instead:
In 1763, Pierre Laclède, his 13-year-old "stepson" Auguste Chouteau, and a small band of men traveled up the Mississippi from New Orleans. In November, they landed a few miles downstream of the river's confluence with the Missouri River at a site where wooded limestone bluffs rose 40 feet above the river. The men returned to Fort de Chartres for the winter, but in February, Laclede sent Chouteau and 30 men to begin construction. The settlement was established on February 15, 1764.
So, it was founded by a French paedophile? Interesting.
Mets 4th
- Pujols doing some first base manicuring, unhappy with first base bag that the grounds crew cocked up in between innings. Now more grounds crew out to work it some more. How many St Louis grounds crew does it take to properly place first base for crissakes? Now they're bringing a shovel out. Think Jeff Weaver is enjoying this unnecessary delay owed to muppet midwest incompetence? Now they're changing the base. What is this bloody rocket science?! Why are they changing bases in between innings anyway? Stooges. You'd think they'd do it to Glavine rather than their own pitcher. Maybe they're just trying to piss off Pujols.
Nice. After Weaver's unnecessary break, he walks Delgado to lead off. David Wright K'd his last time up. Note the difference between media coverage on Wright in NYC during his NLCS slump and the coverage of Pujols in St Louis during his own slump...Wright, 1 for 14 in the NLCS...make that 1 for 15. A wee bit over-anxious. Liberal strike zone from the ump tonight. Green kicks up some chalk on the left field line and knocks it for a ground rule double after a St Louis fan interferes with ball. Second and third.
Valentin, over the glove of Pujols with another double! 2-0 Mets!
Look who's found his hitting groove!
Wonder what they're making of the unnecessary break for Weaver whilst the grounds crew fumbled around with first base...Chavez out, Glavine up with a chance to help himself with another run...Inning over but a little damage done.
Commercial break
- In honour of the St Louis grounds crew - A 16th century brewery:
Cards 4th
- John Maine and Chris Carpenter have already headed back to New York. Oops!
Pujols homers off of Glavine
- Chavez leapt to try and get it at the wall but yet again, no joy. I'm sorry I can't remember which blogger was writing about Mets practicing making these kinds of off-the-wall catches...pitch was up. Wonder what that cunt Pujols is grinning to himself now about sweet justification. Glavine's first post season run allowed in 16 2/3 innings. Replay shows Chavez wasn't that close to catching it after all. A few feet behind the left field wall. Now Glavine goes 3-0 to Scott Rolen...walk. WFAN official speculation that he'd rather face Edmonds than Rolen since Rolen hits him better but with two outs does that really make sense? 3-1 on Edmonds - is he trying to avoid Edmonds too? Base hit. His 4th hit of the series. And now the pudgy kid, Belliard comes to the plate. Infielders need to smother anything near the hole to keep the tying run from...nope -
Belliard, RBI single between first and second to tie the game at 2 apiece
. Remembering Game Two when the Cards answered back it seemed every time the Mets scored. WFAN crying that Delgado gave up on it too early. How many pitches has Glavine thrown I wonder...Now Molina up who has been going nuts in the postseason and Glavine falls behind 2-0. What's up Mr Glavine? He's thrown 62 pitches already...Now he walks Belliard to load the bases for Jeff Weaver. This is a very, very key at-bat. 8th guy up this inning and if Glavine doesn't get Weaver here, we're fecked. Bullpen starting to warm up. Glavine goes 2-0 on the bloody pitcher! Wonder what's happened to him. Whew, Weaver out but Glavine has now thrown 73 pitches...36 pitches in one inning alone.
Well-Earned Commercial Break:
Mets 5th
- Reyes swings at the first bloody pitch after Weaver had the long inning break, one out. The 2-2 tie seems like a Cardinals lead somehow. Pujols broke his cherry and Glavine, perhaps demoralised as a result, threw 36 pitches and gave the lead back.
Lo Duca hits it by the line in right field, blocked by side wall placed midwest architecture stupidly and is limited to a single. LaRussa has the bullpen warming up already. Beltran rips one to the warning track but no dice. Think Delgado has used up his quota NLCS RBIs with his 5 ribbies the night before? Same situation as Sunday night, tie game righty facing Delgado in the 5th...Flores had been up in Cardinals bullpen to pitch to Delgado if necessary but now he's sat down again. Delgado pops it up uselessly. Weaver has still thrown less pitches than Glavine.
Commercial Break
Public Service Announcement:
Cardinals 5th
Eckstein pretends to bunt then bloops it over Reyes' glove to put the first runner on. Trouble brewing? Wondr if Willie will bring in Chad Bradford to face Pujols if Glavine doesn't get Preston Wilson out right here...He lines it to right field gap, rolling to wall,
Eckstein scores, Wilson, RBI double, Cards lead 3-2
- still nobody out. Glavine has lost his stuff with Pujols coming to the plate, man on scoring position. Time to break out the intentional walk...
Yup. No doubt. Intentional walk. So it'll be two men on with Encarnacion coming up. Willie coming to the mound and calls for Bradford. Smart move. He's no Grady Little with his starters, that's for sure. So much for the sole starting pitching advantage the Mets had, Glavine down the tubes. Perhaps we can speculate on how fresh he'll be for Game One of the World Series?
Bullpen Break
Quotes from Cardinals chat room:
"Well the wretched old man is getting yanked, after being a chickenschit to Pujols!"
Back to the action...Encarnacion gets a base hit and suddenly the Cardinals have the bases loaded with nobody out after Encarnacion failed to get the bunt down and decided to reach out and swerve it into the outfield. Shit.
Rolen rips the first pitch foul and suddenly the yuppie crowd is alive. Mets infield playing to concede a run for a double play (if only they're that lucky...)
Bradford tugs on his cap a few times and asks for a new ball, yuppies boo, as if they know what the feck is going on. But Bradford Ks Rolen. Nice one. Lo Duca comes up to chat with Bradford - giving the pen some more time to get warm? Willie comes out to bring Feliciano on.
Bullpen Break
Cardinals chat room getting more intelligent by the minute:
"That blew doo-doo. No slack for Rolen there at all. That was a bullsh*t at-bat. Amazing. NO PATIENCE, NO DISCIPLINE."
Back to the action again...Edmonds a .156 hitter this season against left hand pitching...Delgado gets the safe force at home rather than trying a dodgy DP. Belliard coming to the plate...Chavez makes the catch at the warning track! Bullpen saves the inning, Cardinals leave the bases loaded. Oh that was clutch. The Cardinals could have blown this game wide open and instead, they only managed a run out of all that. Perhaps this turns the tide for the Mets. Weaver can't have much left in him so we'll get another shot at the Cardinals bullpen soon.
COMMERCIAL BREAK
I need to relax the tension...
Mets 6th
- Weaver takes the mound with the lead for the first time. Wright up to bat. Fouling them off with reckless abandon, five in a row...measuring Weaver for a smash? 2-2. Weaver stomping around behind the mound, upset with the call. 10th pitch of the at-bat...ball three. Wright having a brilliant at-bat. Dribbled on the ground to third, out. At least he burned Weaver out a little more.
Pujols makes lungeing catch to get Green. What happened to that bum hammy? Maybe that article in the St Louis paper comparing him to Bonds
really
pissed him off. Valentin up with the hot bat. Weaver has given up 34 homers...Yuppies waving white rally towels now. What genius handed those out to them? As if they have enough life in them to wave or get excited. Are they rally towels or surrender flags? Ball four, 3-2 slider misses. Chavez coming to the plate and Roberto Hernandez warming up in the pen with the pitcher's spot coming up after Chavez. What, Willie isn't going to let Feliciano hit?! Change of philosophy? Endy 3 for 18 in NLCS. Rubbish grounder ends the inning. Ok, pinch hitter to lead off next inning and then the top of the order. Yeah, blablabla. A run-scoring triple from Chavez would've been alot sweeter.
Commercial Break
:
"Meet me in St. Louis, Louis,
Meet me at the fair,
Don't tell me the lights are shining
any place but there;
We will dance the Hoochee Koochee,
I will be your tootsie wootsie,
If you will meet in St. Louis, Louis,
Meet me at the fair."
from
Meet Me In St Louis
Cards 6th
- Weaver had 95 pitches so he'll be pinch hit for. Molina up to lead off. I just realised Spiezio didn't start this game. Only took me six innings. Way to be alive to the batting order, d'oh. That means he could come up for some pinch-hitting duty later in the game but it also means less chances to kill us in between.
Oh fuck.
Chris Duncan hits a pinch hit homer, 4-2
C'mon for crissakes - 22 homers in 280 at-bats this season. Who is this twat? He was 1 for 12 in the postseason up til now. He hit .170 against lefties this season. Inning ends mercifully without further damage...
Commercial Break
Chris Duncan scouting report from
Newsday
:
"Which player is most likely to disappoint?

Chris Duncan. There's a guy who all of a sudden can get into a funk on you."
Good one.
Mets 7th
- Righty Josh Kinney takes over to face PH Michael Tucker. Kinney has thrown four scoreless innings in postseason so far. Tucker starts us off with a phat pheckin strikeout.
Reyes overmatched on curve, swinging strike three. Dis no lookin good amigos...
1-2-3. Easy and fast. Faith is fleeting...
Commercial Break
: PSA - Doom Is Coming:
Cardinals 7th
- Roberto Hernandez coming in to pitch. 0-1 against the Cards this season. 4 runs surrendered in 8 1/3 innings - all runs surrendered with Pirates. Went one inning so far in postseason v Cards without giving up a run. Blablabla. Yeah, if he holds 'em great but if the Mets don't score some runs it means I've gotten no sleep and for no good reason. Double whammy. WFAN in between pitches giving me the life history of Juan Encarnacion, his trials and tribulations with Marlins, his wake up with Cincinnati and woops, there he goes, base on balls. Another long chapter in his infintissimal biography. I dunno what they were even on about with Cincinnati - all his power years were with Detroit...
Wow, I'm getting almost as boring as these WFAN announcers. Just shows you what getting lulled into a loss does to you...
3-0 to Edmonds, Roberto throws wild pitch to put Encarnacion on second...last pitch intentional ball to get to Ronnie Belliard. I guess because Belliard's single to tie the game earlier wasn't convincing enough. Well, there it is, inning over.
Commercial Break
Must be time for a fit cartoon bird break to bring the spirits up: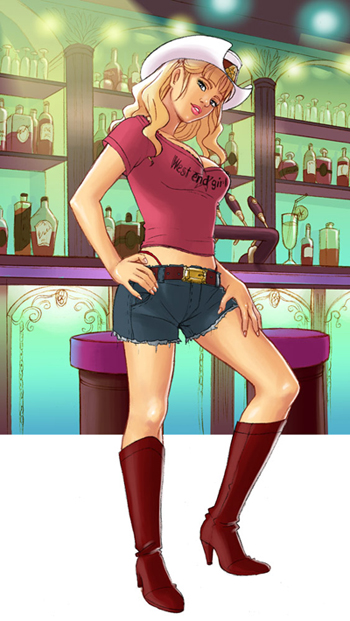 Mets 8th
- Kinney staying out for the 8th. This is the inning to do it if the Mets are going to do anything the rest of this game. Beltran, Delgado and Wright.
3-2 to Beltran - checked swing, called strike three. They say it was a beautiful pitch. Four outs to go.
Delgado up.
4:11 in the morning
, Delgado swings and misses, 1-2. Mets have left 6 men on, half of them in the first few innings when they could've made Weaver pay. Delgado rips it foul. Full count now. Each pitch makes Mets more and more desperate. Willie will have to manage Game 6 like it's Game 7. Delgado is on with an infield hit.
Hookay! Time for David Wright to snap the slump and tie it...0 for 3 in the game so far. Where's that traditional late-inning magic now?
Count even on Wright. Kinney's location not where it was earlier. Ripped down the left field line, Wright is on at second. One man out, tying run in scoring position! That's it for Kinney. Oh, love the silence of that crowd. La Russa going with a lefty from the pen to face Shawn Green.
Randy Flores coming in. 10.93 ERA with runners in scoring position this season. Green hit .267 against lefties this year.
Green loops it to center but Edmonds grabs it and the runners hold. Two outs for Valentin hitting right handed. La Russa not taking any chances, he's going to his closer already. Double switch. Adam Wainwright coming in. Quick glance shows lefties hitting .301 against him and righties hitting .182 against him. Curious.
Valentin batting from the left side but wow, weak swing, good pitch, 0-2 count. Wainwright steps off the mound twice in a row, 2-2 count. Valentin breaks bat on foul ball. Curve ball, called strike three. Fucketyfuckfuck.
Commercial Break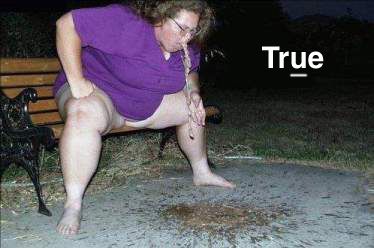 Cardinals 8th
- Mota in for Mets. In dunno, does it matter if he gets them down 1-2-3 or let's another 10 runs score? For me, only because if the Cardinals score 10 runs, I won't be able to listen to the rest of the game before work. It's already 4:33 am. Miles gets a triple with a head first slide into third. Shawn Green fell asleep a little out there. Eckstein at the plate - a squeeze?
Suicide squeeze bunted foul.
Inning over eventually. Last chance for the Mets.
Commercial Break For Prayer For the Mets
METS TOP OF THE NINTH INNING, LAST CHANCE!
Chavez, PH and then Reyes...I guess it's not utterly hopeless. Still what are the chances they put two men on again like after they blew their chances last inning?
Chavez - bunt effort, called strike two. Ground out.
Cliff Floyd coming up for the first time since Game One. Whattaya think, a little rusty not to mention injured? Desperation, I smell thee. Even if he gets on, Willie will have to replace him with a pinch runner. Basically, he's only of use with a homer. Floyd retired - Pujols didn't bother tossing it Wainwright.
Reyes up. Last hope. And not much of one at that. 46,496 in the crowd. Reyes dejected in batter's box for being fooled so badly. Swung on and missed, strike three.
Time to smash up some furniture. Just before five in the morning.