Steroid Boy has done it again. You wonder why those little gerbils running around in that wheel inside Steroid Boy's head aren't put down to prevent Steroid Boy from speaking because frankly, every thing he's said in 2009 is either a lie, an absurdity or just plain stupid.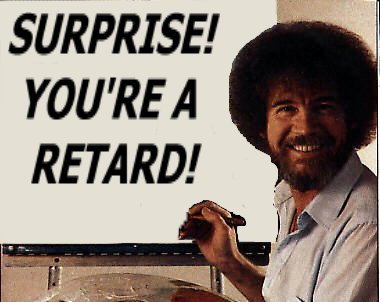 Yesterday he
admitted lusting after Mets shortstop Jose Reyes
of all people.
"I admire his sharp wit, his on the field leadership, his clear baseball intelligence and most of all, his intense concentration and unbreakable focus on the baseball field."
A-Roid said of Reyes.
Oh, ok, I made that up, the quote about Reyes anyway. Thought the comedic relief might do your belly some good. What A-Roid
really
said was:
"I wish he was leading off on our team, playing on our team. That's fun to watch. Anytime you have that type of speed ... I mean, we have a guy in Gardner that'll be fun. That's probably the most you can have, watching those guys run."
What he REALLY fancies is having someone on the team even dumber than him. They could be the Dumb and Dumber of New York, hell, maybe they already are even if they aren't team-mates.
The best part of this little fawning episode however is that the shortstop who A-Roid currently plays with is not just a Hall of Fame shoo-in, no matter how much one might loathe him, but he's the captain of
Team USA
going into the
World Baseball Classic
.
Reyes, on the other hand, isn't even the starting shortstop for the
Dominican Republic.
Oh yeah, in addition to entertaining millions with his idiocies, A-Rod is also dropping out of the WBC because of a hip injury. Has he endorsed his cousin,
Yuri Sucart
, to be the next Yankees team trainer? Surely it's just a matter of time.
*****
Now I realise as this is a Mets blog and not a mock-the-Yankees blog, I should get back to the business to hand, namely the Mets, but in my defence I would point out that the team's shortstop being tampered with is tangentially speaking, team news, even when the news itself is merely a satellite orbiting around the giant planet of A-Roid and A-Roidian stupidity.
In any event, there
was
other news today, it became nearly official that
Superman Santana is not going to start on Opening Day
.
You can take this an augur of the wreckage of 2009 just waiting to happen or you can take this as, I dunno, the Mets being exceptionally cautious with one of the cornerstones of their franchise and their largest investment.
"It's a 162-game schedule and we want to get him to 40 starts this year,"
pitching coach Dan Warthen said.
"That's including the playoffs."
I'm fighting the urge to get all Henny Penny on you here but the Mets, historically speaking, are not very forthcoming about injuries to say the least so there is always an element of doubt about the truthfulness or accuracy of Met comments about player injuries.
Still, if having some clown like
Oliver Perez
start Opening Day against the Reds instead of their ace is the answer to preserving Santana for the season, so be it. I'm not going to start losing my head until he gets shelled in his first start of the season and leaves the game in the 2nd inning complaining about elbow pain.
*****
One thing is for certain:
Fat Freddy Garcia
is not going to be the Opening Day starter.
Garcia commenced a 15-4 battering at the hands of the Cardinals (who I will tell you are illogically my pre-season favourite for the NL Central) by giving up two homers and four runs overall in just two innings of work, allegedly, unable to keep his fastball down.
Oh yeah, and for those of you who were drinking the
Castillo Kool-Aid
, he went 0 for 3 yesterday dropping his batting average to .231 for the Spring. Doesn't look so likely that Reyes would lose his job batting lead off any more, innit?
*****
Lastly from the
No Shit Sherlock Department
, after months of deliberation,
Darryl Strawberry finally admits he would have used PEDs
.
If there was such a thing as Performance RUINING Drugs (PRDs?), sure, Straw was all over that...
This from a guy whose taken more drugs than anyone on Earth this side of
Pete Doherty
, a guy who was suspended three times from baseball, this from a guy who bragged in
Straw: Finding My Way
"We were the boys of summer. The drunk, speed-freak, sneaking-a-smoke boys of summer, an infamous rolling frat party . . . drinking, drugs, fights, gambling, groupies..."
So thanks for clearing that up, Darryl. We were curious if there were in fact any drugs out there you wouldn't have taken.
Straw and A-Roid, a Championship team.