Frankie Boy
came awfully close to blowing another save last night, giving up a run in the 9th before striking out Miguel Montero to seal the 6-4 victory.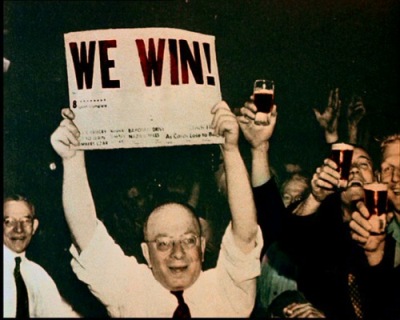 It didn't "feel" like a victory. It felt more like a loss avoided. A new Mets creation, the victory that feels like a loss. Or maybe it's just the season generally but after a hideous road trip against two crappy NL teams, to be grateful just to avoid a sweep seems like a small consolation. The damage to everyone's psyche has already been done.
Do you realise that Frankie Boy's ERA on the road this season is 4.76?
Do you realise that Frankie Boy's ERA in five appearances in August is 21.60?
How's that for your star closer, number one off season acquisition? It sucks, that's how it is. And let me tell you something, you should be thanking the stars that the Mets are so far out of the playoffs because if they were in the middle of a pennant race or preparing themselves for another September collapse, you can see crystal clear just how it would have all played out. Star closer blowing save after save, Mets playoff dreams diminishing day by day. You remember that kind of heart ache, don't you?
Isn't this sort of aenesthetised indifference, this absence of true pain a nice change of pace for these Mets?
Scott Sullivan
, batting leading of the second night in a row hit two triples and made a good grab from centerfield with one out and a man on in the 9th. Does that mean he's a superstar? Should Omar sign him to a three year deal? Of course not. He's still hitting only .269 for the season. Yes, he's got a good glove, we all knew that and if he were coming off the bench as a late inning defensive replacement in a game the Mets were trying to preserve the lead in, great, he'd be perfect. But as a starter, as the Mets lead off hitter, he could hit a pair of triples every night for the rest of the season and you wouldn't convince me this guy is ever going to be anything better than that bench player, that late inning defensive replacement. But bully for Scott Sullivan. If you're going to be out there, at least don't embarrass yourself.
Omir shows why he should be the Mets starting catcher - other than because he hits over .200 unlike someone named
Schneider
...
The Diamondbacks were foiled by two outs at the plate last night. One was by virtue of a decent field and flip job by Pedro Feliciano in the 7th, combined by a nice plate-blocking job by Omir Santos and the other, more controversial out in the 3rd came down to Ryan Roberts missing the plate which was again, blocked very effectively by Omir.
More evidence why
Brian Schneider
should be released.
Oliver Perez
continued his audition for mediocrity and continued proving Omar a moron for gifting him with a three year deal he never deserved, striking out 7 and giving up only 1 run in a little more than 5 innings of work which saw him walk 6.
Forget about his hideous 5.97 ERA. Take a look at 55 walks issued and 60 hits surrendered in 60 1/3 innings pitched. He's a fucking batter's delight, Ollie is. Opposing batters on base percentage against Ollie? .410! What a loser. Even if he managed to avoid losing this game, he's a loser. A perfect Met. Thanks Omar. I can't wait to watch another two seasons of this jackal. There's your legacy.
And take fucking
Sean Green
with you when you leave, Omar. He tried to let this game get away from the Mets, he sure did. 9.82 ERA for August. 7.77 ERA at HOME, Jerry, do you see that? If we see this douchebag pitching even ONCE at Shitty Field during this next home stand you should be sacked that night.
So that's why this game felt like a loss even in victory. Only the Mets can do that for you.
You look at what the
Brewers GM Doug Melvin had the balls to do yesterday
and you just want to retch at Omar's inactivity.
Any reason Schneider,
Redding
and Sean Green are still on this roster?
And now that I'm thinking about it, why not shut down K-Rod for the season? The season has obviously taken it's toll, especially when you consider how overworked he was by his chump Venezuelan manager in the WBC this Spring. Why not give him the rest of the season off so he can be well-rested for next season's Push For Third Place?
Shocking news,
Delgado
having a set-back, innit? At this point you should be PRAYING against a comeback this season because if he comes back and hits over .200 Omar's going to sign him to a three year deal and we'll be stuck with a worn out, broken down ailing veteran at first base for the foreseeable future.
Homestand, whoop! A nice weekend of humiliation against the Giants or a bit of nostalgia? (Remember how the Mets whooped them in SF back in May taking three out of four and putting on all those offensive fireworks?)
And look kids, with last night's victory the Mets remain a mere 10 games out of the wild card race.