Well, over here in merry ole it's already dark and there are still three and half hours til the first pitch but since this is a special occasion, I've loaded up on Grolsch (no good champagne in England) and bong hits to see me through the wee hours of the morning to witness, even if only via internet radio, the official beginning to the New Era of Mets Winnerdom.
Pre-Game Rituals
I begin the festivities by reading
The Cubicle
, an inning by inning account of the misery of being a Cubs fan.
I was looking at the schedule tonight, the starting pitchers noting D Train pitching against the Braves tonight and I started remembering what it was like to be rooting for a team who have vague but unrealistic hopes of the postseason. I didn't have to think far, just last year in fact.
So I went to the way back machine and dug out
last year's column on 15th September
.
Quite a difference a year makes, folks.
And here's the thing:
It would be nice for the Mets to clinch at Shea or it would be nice for the Mets to clinch at Turner Field (maybe even better in a way,) but what the hell, our favourite ex-Met of 2006 can at least witness what could've been were it not for Duaner Sanchez's fateful cab ride.
But the thing that makes this really special, regardless of
where
it happens is that Pedro gets the chance to do it. How apropos, the man whose signing indicated the first twistings of an incredible transformation two winters ago for this franchise, now gets to help clinch the NL East title.
Not as beautiful as would be a Game 7 Pedro mowing down the Yankees on the way to a 3-2 victory over Randy Johnson or Mike Mussina perhaps, but unlike Grady Little's unfortunate world, in this one, the Mets have a thick and well-muscled bullpen. A bullpen of many options, most of which are equally efficient. The bullpen is the unsung hero of this season. And Pedro only has to play the Opponent's Blues for 5 or 6 innings rather than trying to stitch up his mango tree flesh and put on the brave face, stick it out til the bitter end. Willie won't have to make Grady Little's decision. He's got a bouncer of bullpens behind him.
And so, three hours til the first pitch, I'll leave you with my warm up music:
The Specials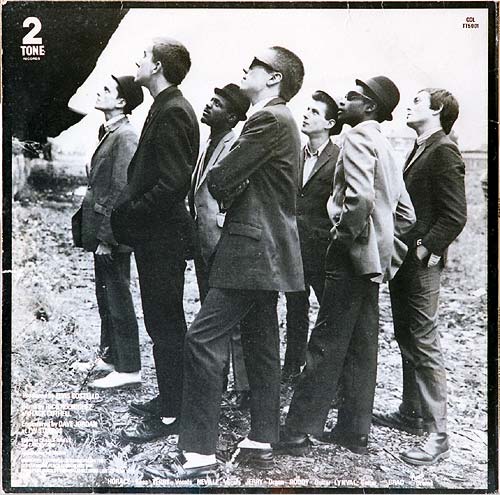 Let's Go Mets!!