One can only imagine, watching the parade of free agents either ignore the Mets or be ignored by the Mets, that there is an ongoing Free Agent Conspiracy meant to disable any early Spring hope Mets fans might be silly enough to feel inspired by as the doldrums of winter rattle on.
Give me happiness or...Give me Mets...
Granted, each free agent pitching pursuit came with his own set of problems.
Ben Sheets
is injury-prone.
Randy Wolf
was overpaid (3 years $30 million to the Brewers who are becoming the Mets of the Midwest having given
Willie Randolph
and
Rick Peterson
jobs),
Joel Pineiro's
name was too confusing too spell plus he wanted to get paid on the basis of a career year he's not likely to repeat (yes, before last season, his ERAs in the previous five seasons: 5.15, 4.33, 6.36, 5.62, 4.67...)
Then you had
Jon Garland
going to the Padres for pennies which was the signing the Mets are going to regret not making all season. Not that Garland is going to win the Cy Young but what was there about an innings-eater, a durable and reliable starter on the cheap not to like when you're promising a rotation of
Johan Santana
and a cast of supporting starters who struggle to reach the fifth inning most times out, if they aren't injuring their delicate frames, that is...
The 42 year old
John Smoltz
remains but he's not really an option. He's not even a white flag of surrender, which almost makes it certain the Mets won't sign him.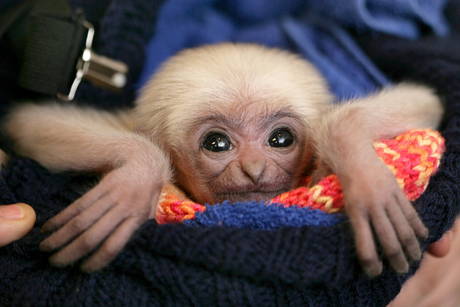 Welcome the New MR MET
Most front offices would prefer the pie-in-the-sky
Fernando Nieve
filling in that fifth slot in the rotation behind
Maine and Pelf and Pray For Help
as well as pretending it's only a matter of time before
Oliver Perez
starts to emulate Santana. I mean wouldn't they?
And there's always the argument that it isn't
possible
for Maine and Pelf and Perez to pitch worse or get injured more than they did in 2009 so there can only be improvement - in which case, why panic buy in a free agent market of over-priced nobodies and has-beens? In which case, you can almost see the point the Mets front office is making by making no point at all.
Yes, yes, I know - defending the Wilpons and Minaya's mockery of his job sounds mad. And it is.
The Princes of Chaos
are pretty much number one on everyone's target list of shit hounds and horror stories but for a minute anyway, I'm going to see their crazy and raise them a straight jacket.
It's so crazy it just might work.
Of course it doesn't really explain trading away bullpen stability in Brian Stokes for
Team Cancer Junior
but look, Omar's off season is not successful unless he's bringing trouble or overpaying for it.
Two years ago it was
Luis Castillo's
absurdist re-signing at a financial cost so high he is now untradeable and will be lingering like the odour of a watery
Mike Francesa
beer fart long after Omar has been sacked. Last year it was giving
Oliver Perez
that completely whacked contract, bidding against himself as though he's subsidising broken down latino players to make up for bad MLB pensions.
And this year
Jason Bay
, despite a dodgy physical future and even dodgier fielding, was the one to win the Captain Crazy sweepstakes.
But Bay had a perceivable upside so to make up for it, Omar simply HAD to trade for
Gary Matthews Jr.
Just to make sure.
Now it all might play out as rightly this season as wrongly as it played out last season.
You could argue we MUST have karma on our side by now, what with two late season collapses and the worst injury nightmare season in baseball history last year and conceivably, this is the argument the Mets are making.
The problem is, everyone is already so sick and tired, only Mets players, who don't have any choice in the matter, are buying it.