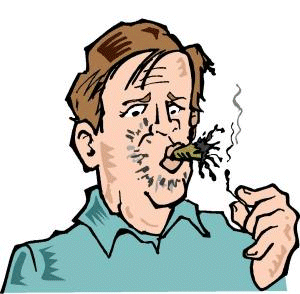 So you've got
El Duque
on the mound,
David Wright
, who went into this game hitting .447 at Coors Field, hits a 3-run homer in the first inning and basically you feel almost comfortable in thinking, ok, losing streak ends tonight, right? Bzzzz. Wrong.
One Man Does Not A Victory Make...
Well, not immediately wrong of course. For an inning at least you could entertain such thoughts.
But by the second, the leaking started.
Brad Hawpe
, 375 feet to right center field made it 3-2. Ok, it's Coors Field, it's 4th of July, homers flying out like illegal aliens from the back of a lorry at the border...anything's possible in a hitter's ball park.
Not for the Mets hitters. Not even against a strawman like
Josh Fogg
.
By the bottom of the 3rd the Rockies had tied it up after Sullivan stole his first base of the season, advanced to third on El Duque's wild pitch and scored on a long fly to right.
Ok, tie game after 3 innings, still liking the chances. Sure, the Mets had taken the lead in the first inning the night before and lost but you aren't going to do that two nights in a row, are you?
Apparently, yes.
El Puqué
lets a .242 hitter double to lead off the 4th and now we know, kids. Now we know this is not a night for Cuban defectors. Will we be slowly bled, inning by inning, run by run? After all, these Rockies had put up 6 runs in the 3rd against Glavine, didn't they?
For the second inning a row, bases are loaded and there are two outs for the Rockies with
Todd Helton
up. Helton, by the way, that bush around his face masquerading as facial hair, hiding god knows what, almost gets juked by the
Eephus pitch
. And the 9th pitch of the at-bat, he throws
another
Eephus pitch, walking a run home. Is this a game or a joke? Two eephus pitches to one batter?
Sure, El Puqué hasn't got his stuff and is thus the author of his own misfortune however it didn't help when
Jose Reyes
takes what pretends to be an inning-ending grounder in the hole and instead of going for the force at third or second to end the inning, he sends a
Daryl Lamonica
over
Carlos Delgado's
head to let two more runs score. Only Valentin's saving grab prevented the damage worse than a 6-3 hole.
Must we go on? Hernandez, who was pre-game the man you wanted out there on the mound to stop a losing streak threw what, 70 or 71 pitches over the 3rd and 4th innings, the Mets lose their early lead, blablabla.
Well whaddaya know - the Mets battle back for a run in the 5th to narrow the lead to 2 and hell, there's still 4 innings to go and hey, these are the Mets, leaders of the NL East, conquerors of the puny, there's nothing they can't do!
But instead of opting to keep the game in reach, Willie summons post-steroid
Guillermo Mota
.
Bye, bye game.
You think El Duque's outing was El Stinko?
What you need son, is a few deep injections...
Just stick Mota in there and watch the runs, like numbers on a pinball machine, accumulate faster than you can count.
Now I suppose Willie
meant
well. I mean
somebody
from this beleaguered bullpen has got to start pitching like they mean it and Mota had gone two whole games without surrendering an earned run and whilst that doesn't mean he's the same
Steroid Star
of yesteryear, Willie's go-to man of 2006, I suppose his guess is as good as mine or yours.
Why not
stretch the lead to irretrievable proportions?
But say hey Willie, let's face it. Mota was shit before steroids, great during steroids and shit after steroids. It's time to set Guillermo free. And it's time for Omar to commence the search for a reasonable replacement.
By the time the dust settled, by the time this batter-by-batter bloodletting had concluded it was 12-4 and think what you want, even the most optimistic of fans must have been sitting there in front of that television wondering are you feckin kidding me?
So Three Losses all involving eruptions:
Glavine's
in the 3rd inning of Game One,
Vargas'
entire outing in Game Two and Duque and Mota tag-team sabotage in Game Three.
We won't even bother marking down the rest of the bullpen's tepid performance because by then nobody really cared any more anyway. Not when you're looking at a 17-7 football finale.
But hey, it wasn't just us. The Rockies completed
an historic sweep of New York
, both the Mets and Yankees. Of course, the Yankees are floundering in the bile of their own mediocrity, a contemptible team with a losing record, nothing to compare the Mets to. Still, this Rocky Mountain Nightmare is over and it's going to be time to move on to Houston.
*****
As you will note with shock and perhaps horror, the Army has been reorganised, modified, emboldened, well,
changed
.
Not to break July's losing streak although if it does, I'm taking immediate credit.
Just because we're nearing the All-Star break and there's a little free time left since I'm not stuck living Guillermo Mota's nightmare.
Links have been added where possible although I may have inadvertently left off a few readers/writers - if that is the case, let me know and I'll, oh, I dunno, give up six earned runs in two thirds of an inning?