Well, we can all thank the Baseball Gods rooting for the Mets on this one. We hope.
One bullet dodged and only about another seven months more worth of bullets to keep dodging but we can all breath a little sigh of relief that Pedro has called it quits on pitching in the World Baseball Classic.
"They're better off finding someone who can help them rather than taking me, out of shape, risking my career,"
Pedro explained.
"It would be totally unfair to the Dominican. I haven't even thrown a breaking ball yet."
Of course, this doesn't mean
we're out of the woods
merely because Pedro is doing the sensible thing. Behind schedule can sometimes be code. It can sometimes be merely a harbinger of doom just around the corner. It has to begin somewhere. One day it's the World Baseball Classic, the next it's no more Opening Day starter. The day after that it's
Oh noooo, Mr Bill!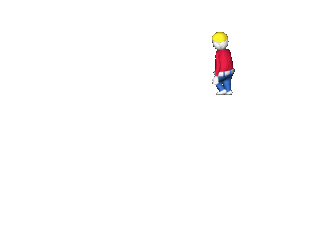 Not to be alarmist of course, it's only the entire season riding on this.
Then again, if you're Dominican, this sucks. Manny, Vlad and Pedro, the Three Horsemen of Dominican domination fading off into the Spring sunshine, abandoning country to get in shape for earning the paycheck.
*****
Mets Win Opener
X Nady, who sat in place of Victor Diaz in the intrasquad opener, had four hits against the Cardinals and 6 RBIs including a grand slam starting in left field as the Mets topped the Cardinals in the Spring Training Opener, 12-7, pounding out 17 hits.
Diaz continued to start in right field, but went 1 for 5 with 3 strikeouts.
Carlos Delgado went 3-for-3 with two runs scored. Jose Reyes and Tike Redman each tripled.
Kaz Man, destined to fulfill my dooming prophesy of faith, went 0 for 4.
Of the pitchers, Trachsel opens the season with a 36.00 ERA, 4 runs, 4 walks and 2 hits allowed in an innning of work. Well, that's what Spring Training's for? His counterpart, Jeff Suppan, 16-10 with a 3.57 ERA last season, allowed NINE earned runs on nine hits and a walk in one inning of work so it's not like the aces were throwing flames out there.
Mitch Wylie, the righty the Mets picked up just after Xmas in the Rule Five draft from the San Francisco Giants, pitched two shutout innings. In 22 games with Fresno, the Giants AAA team last season, he compiled a 3-5 record with a 4.50 ERA and two saves. Another aberration, no doubt - no new clues picked up in Wagner's scoreless one inning outing.
All in all, a bright beginning, the palaver of five months inactivity...